Mungkin ada yang tertunggu-tunggu entry ini. Maklumlah.. aku dah janji nak bagi something untuk Pengomen Paling Banyak untuk bulan lepas kan? Tapi bukan pengomen paling tegar tau.. sebab pengomen paling tegar ramai yek kat blog aku ni.. i like! hehe.. Ok.. Actually saingat sengit 2 orang pengomen paling banyak ni sangatlah hebat. Memang gilerlah kan kalau dah macam admin aku pulak tukang reply kan semua komen orang dalam setiap entry.. hehe.. kalah admin aku yang sorang tu.. wink!
Ok.. jom kita tengok ranking Top 10 Commentators Last Month…
 
Bila ualllzzz tengok ranking tu.. kompem semua pun dah tahu…
PEMENANG PENGOMEN PALING BANYAK BULAN APRIL JATUH KEPADA…..
TAHNIAH EZAD!!
Memang banyak gilos betul dia dok mengomen kan? Sampai seribu lebih tu! ish.. ish.. u register jadi admin i lah nak? ahakssss… Tapikan.. si Boni pun tidak kurangnya jugak.. dialah saingat sengit Ezad. Sampai seribu lebih jugak dok mengomen. Senang citer u all berdua ni memang terbaiklah! Ok.. nak tahu ke apa 'something' yang aku janji nak bagi tu? Jeng.. jeng..jeng…
HADIAH UNTUK PENGOMEN PALING BANYAK BULAN APRIL ialah :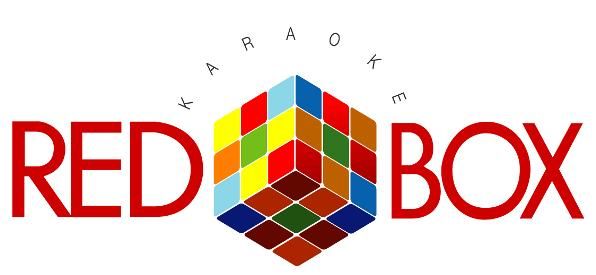 3-Hour Karaoke Session + 8 Drinks + 2 Tidbits for 4 pax @ Red Box Karaoke
(Klang Valley)
ehem.. ehem.. suka tak Ezad?  i will email u the details soon k.. U enjoylah berkarok di mana-mana Red Box area Klang Valley. Banyak rasanya pilihan Red Box yang ada.. contohnya.. Red Box Low Yat, Red Box Sunway, Red Box The Curve, Red Box The Gardens, Red Box IOI and Red Box Ria Sogo. Jangan lupa angkut 7 orang kawan-kawan u untuk karok sama k? wink! Tapi i rasa mesti u nak ajak pesaing sengit u si Boni tu kan? hehe.. sebab dia memang kaki karok!
Dengan ini aku nak ucapkan terima kasih banyak jugak buat semua pengomen-pengomen tegar ku yang lain :
 Semestinya korang berjaya memeriahkan ruangan komen blog aku.. really-really appreciate it!! Harapnya ualllzzz kekal lah dok mengomen di sini yek? Cuma bulan lepas aku sangatlah supermak betul.. sangat buzy.. mana-mana komen yang aku tak tereply atau termiss nak reply tu.. mintak maaflah yek.. huhu.. Ermm… rasanya aku akan bagi lagi something special untuk pengomen-pengomen tegar ku di masa akan datang.. Buat silent readers ku pulak.. i love u all too!! walaupun korang tak meninggalkan komen.. tapi ada yang email direct kat aku jugak.. thanks a lot too!! Senang kata sayang ualllzzz semualah! Muahhh!!!
Oklah.. selamat berhujung minggu ye semua..
HUG DEEP.. DEEP..
DONE!