Today i nak ceciter pasal fesyen.. padahal aku bukanlah jenis yang berfesyen sangat. Maklumlah.. dah mak orang ni kan.. so.. haruslah cantik yang berpada-pada kot.. yang penting tak over! wink! Actually weekend lepas aku ada event di Bangsar. Lepas habis event terus pi menyinggah kat one of the butik ni ha.. DIAN PELANGI BOUTIQUE. Korang pernah dengar or pernah pergi ke butik ni? Dian Pelangi is Indonesia's talented young fashion designer.
Sampai dah bukak butik kat Malaysia ni.. haruslah hebat kan? Eh.. bukan kat Malaysia jek ye.. tapi kat Aceh, Palembang, Medan, Jakarta, Bandung, Pekalongan, Surabaya dan di luar negeri seperti Malaysia dan Melbourne! Ha.. dah maju sangat rupanya.. kenapa aku baru tahu pasal butik ni ek? Nampak sangatlah ketinggalan jauh bab-bab dunia fesyen ni.. hehe..
Nowadays kan ramai budak-budak remaja yang suka berfesyen mengikut trend artis-artis. So.. Dian Pelangi ni mencipta trend or fesyen sumber inspirasi dari dia sendiri. Sesampai je aku kat butik Dian Pelangi ni.. uish.. cantiknya… simple and elegance! Mostly designnya inspirasi dari fesyen tradisional Indonesia. Yang penting semuanya Handmade yek! Memang sesuai sangat untuk fesyen Muslimah Modern.
Ok.. jom layan keindahan Butik Dian Pelangi ni…
 Nice kan.. main board kat tempat untuk tetamu bersantai..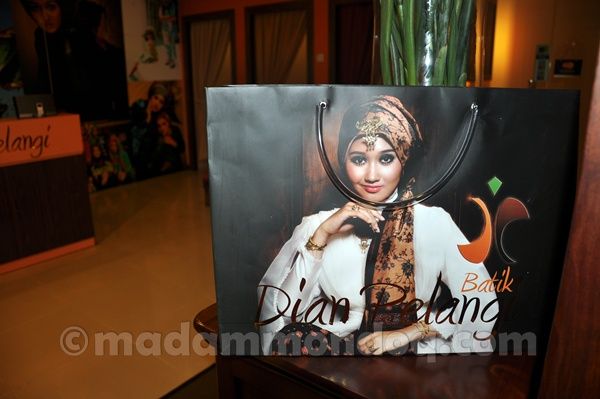 Ha.. ni lah dia Dian Pelangi or nama sebenarnya Dian Wahyu Utami.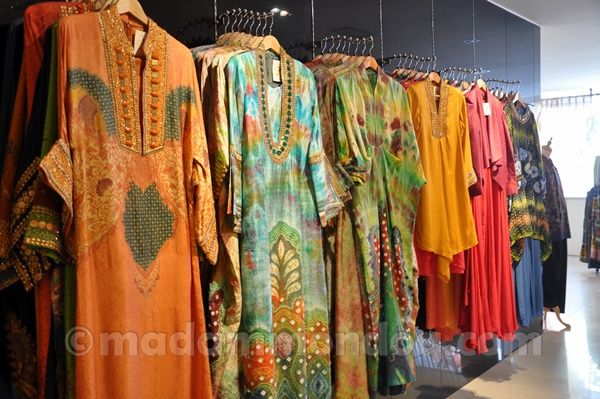 Daripada jubah..
 sampailah ke blouse.. tops.. semuanya ada..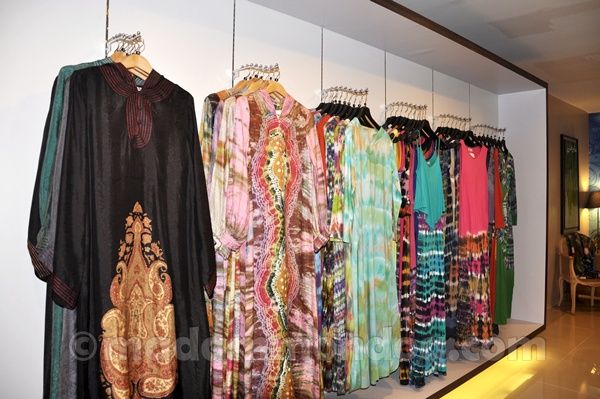 aku dah tersuka dengan jubah pink yang 2 dari hujung tu yek.. tapi tengok tag price.. gulp! hehe… biasalah.. standard harga butik kan..
 untuk kanak-kanak pun ada jugak..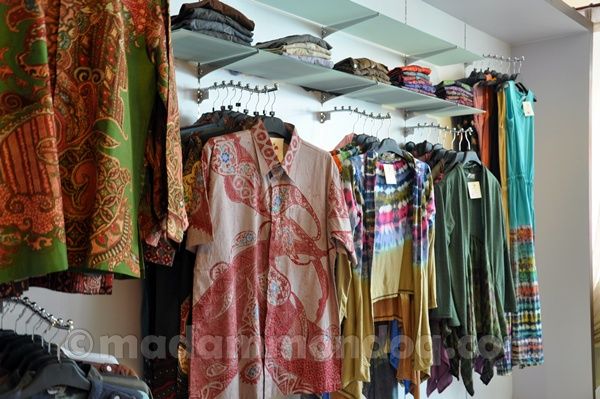 Cardigan pun ada.. macam-macam jenis..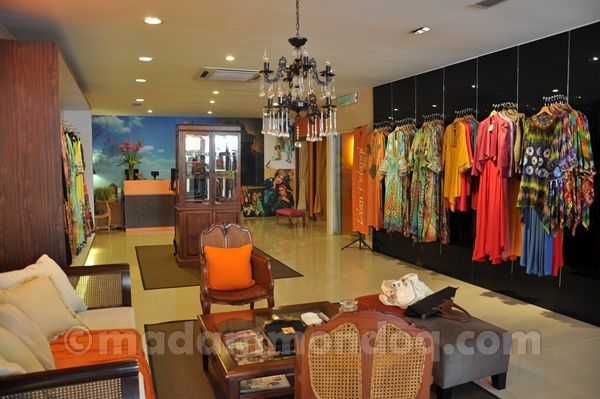 Suasana dalam butik ini..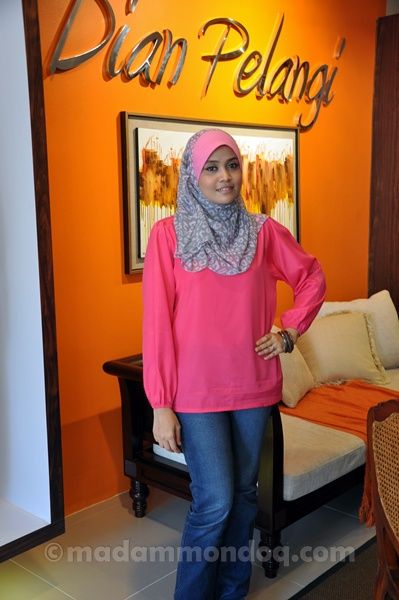 Pose wajib… hehe..
Actually ada banyak lagi yang cantik-cantik.. aku boleh lupa nak snap Shawl Dian Pelangi ni.. sangat cantik.. so colourful. Actually semua rekaannya pun memang colourful.. sesuailah dengan namanya Dian Pelangi tu kan? So.. kalau korang berminat dengan hasil rekaannya.. and berminat nak menyinggah ke.. boleh lah terjah Butik Dian Pelangi di sini :
17-2 (2nd floor)
Jalan Telawi 2,
Bangsar Baru, KL.
p/s : Esok aku akan mengumumkan pemenang untuk pengomen paling banyak untuk bulan April k? tungguuu…
HUG DEEP.. DEEP..
DONE!