Ingat tak Yuna dan Samsung  ada ajak share idea untuk The Project Sparkle sebelum ni ? Soo…The video dah siap woo…Dan seperti yang aku dah mention sebelum ni, shooting untuk video ni ialah yang pertama dibuat menggunakan Samsung Galaxy Notes. Jadi secara officialnya Music Video ini telah dilancarkan pada 21 Mei lepas di  Delicious, Marc Residence, Kuala Lumpur.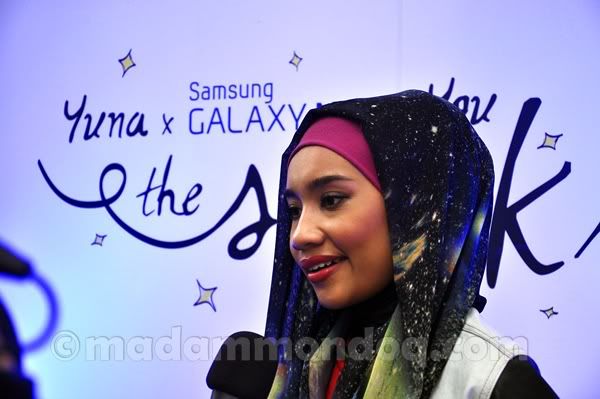 "Saya sendiri tak sabar nak tengok hasilnya" – Yuna
Mr Vincent Chong, Head of Mobile Phone Division.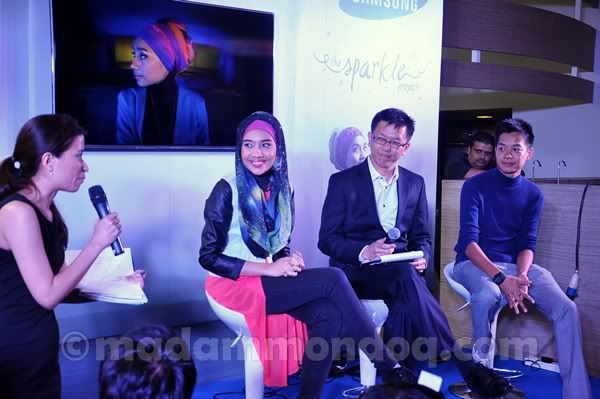 Tahniah to u alls  kerana memberi satu kelainan dan idea segar dalam menggabungkan teknologi dan Muzik.
Start second from left-  Yuna Zarai,, Vincent Chong, Head of Mobile Phone Division, Samsung Malaysia Electronics, dan Quek Shio Chuan, Director of "The Sparkle Project"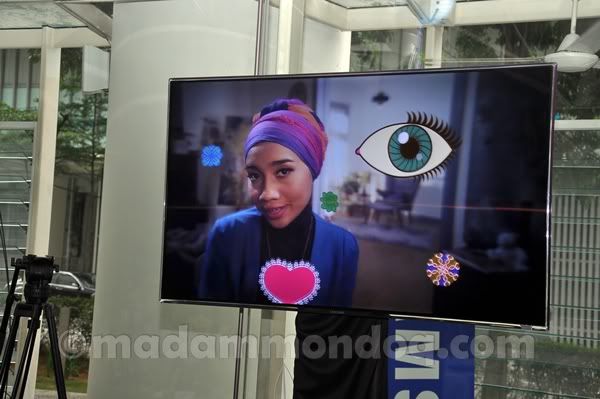 Semua fan Yuna telah submit dan share idea untuk buat music video ni…tak kirala apa idea pun….visual ke inspiration ke…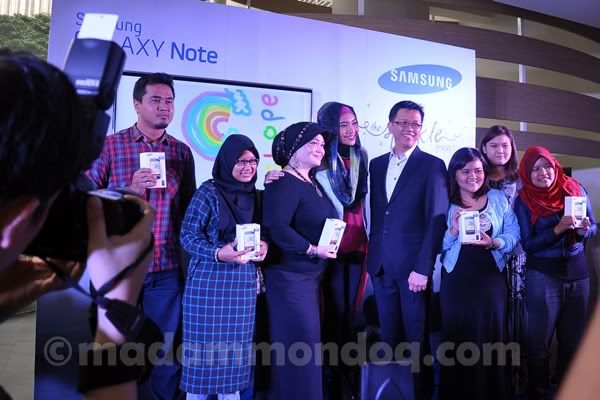 Hasilnya…the best of the best idea ..dapat Samsung Galaxy Notes brand new….Wow…
Congrats to 5 of you… Sarah Joan Mokhtar, Anwar Yasser Zulkifli, Nooru Hajar, Nurul Azreen, and Emily Minor.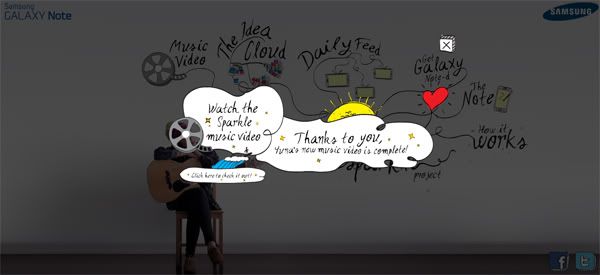 Nak tengok idea yang diorang submit? klik sini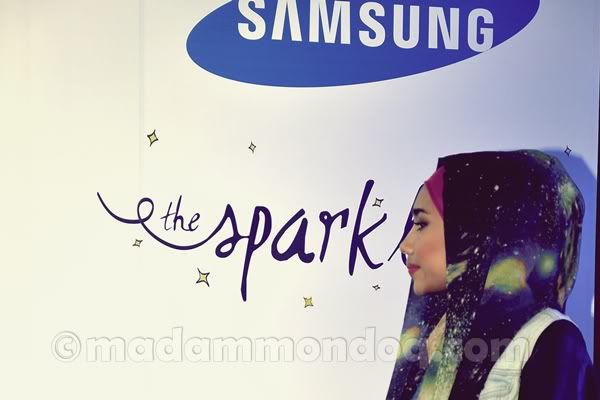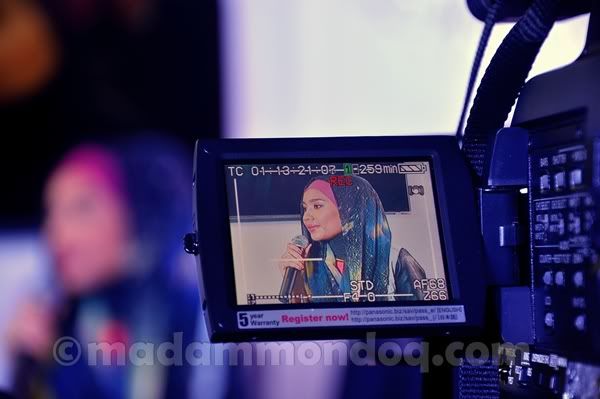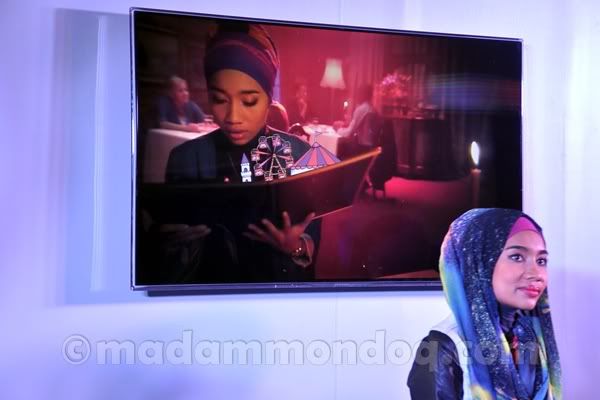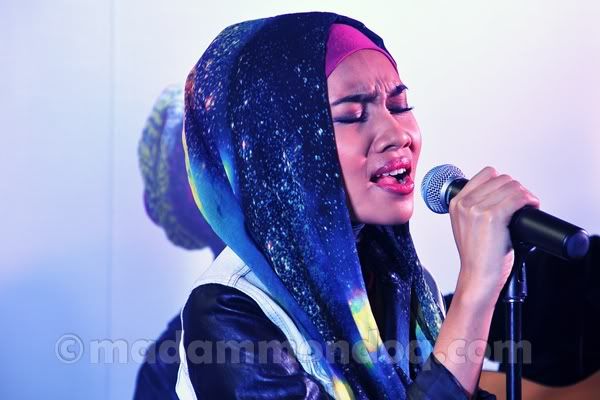 Yuna perform live –'Sparkle' dan 'Terukir di Bintang' . Memang international suara Yuna. Thats why la bole jual kat luar. Tip Top.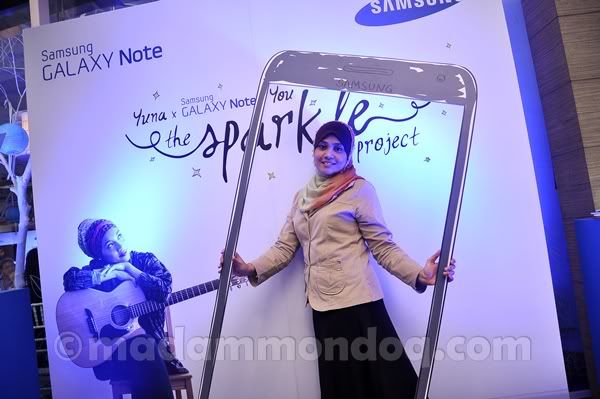 Tak dapat Samsung Galaxy Notes dapat bingkai pon ok…ahaks…Beria posing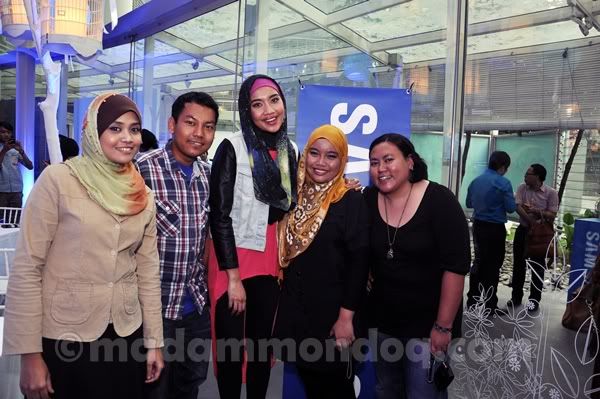 Last batch  for photo session petang tu…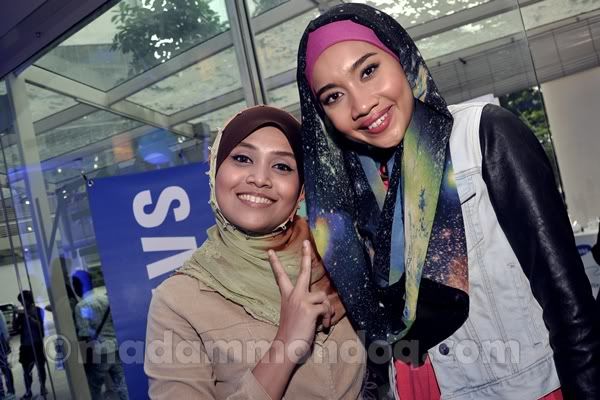 Piss…aku yang rendah ke Yuna yang tinggi?hehe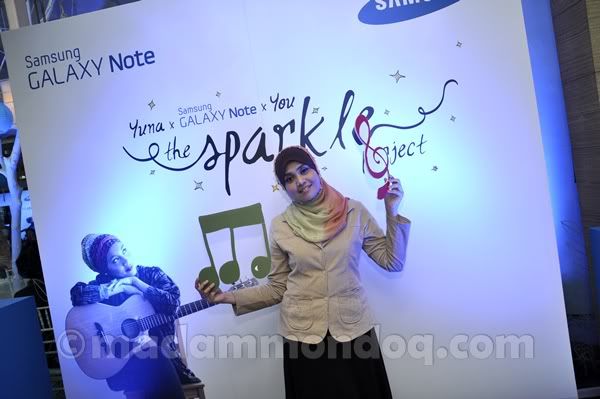 Congrats to Yuna…
Ok nah ..Layan Video 'single' Latest from Yuna… Sparkle .
Thanks Nuffnang and Samsung for the exclusive  premier invitation.
HUG DEEP.. DEEP..
DONE!