Uallzzz.. hari ni i nak citer pasal makan-makan yek.. so.. semalam i dah pesan dalam entry teaser suruh ualllzzz sediakan tishue sebelum layan entry ini kan? sebab nanti takut ada yang ngences pulak.. eh.. btw.. ngences tu maksudnya meleleh air liur yek? ada yang bagi jawapan pelik-pelik aku tengok semalam.. haha.. lawaklah korang ni.
So.. makan-makan kita hari ini adalah untuk pengemar tegar makanan Arab! Korang suka ke makanan Arab dari timur tengah ni? Kalau dengar makanan Arab mesti the main thing yang terbayang is kambing kan? ehe.. Actually laling aku suka makan kambing ok! Aku? ermm… tak berapa lah.. Honestly makanan Arab pun aku tak berapa nak gemar sebenarnya… tapi kan….
Bila dah try makan kat SAFA RESTAURANT ni… tetiba rasa macam suka pulak makanan Arab ni.. ahaksss…
So.. apa kata korang jamu mata dulu layan kemeriahan makanan dan suasana di SAFA RESTAURANT…
Layannn…
 Ha.. yang ni memang aku paling suka sekali.. Chicken Mandy.. sedap ooo… nasi minyak dicampur sekali dengan ayam panggang.. seriusly.. ayam tu lembut giler.. sangat sedap ok! Danish pun suka.. dia melantak ini saja sepinggan…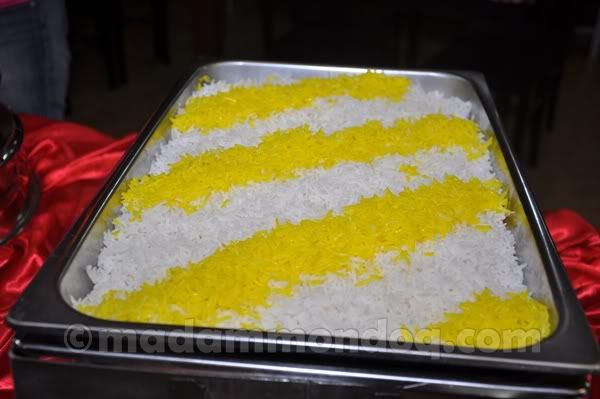 Yang ni Shaffron Rice.. aku dah macam sayang pulak nak senduk kan.. cantik je dia susun nasi ni.. belang-belang gitu..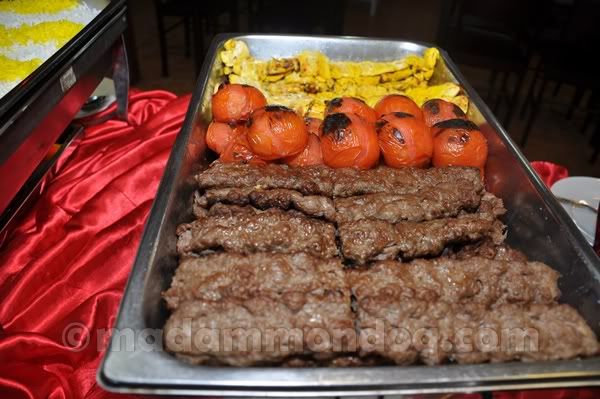 Koobide Kebab & Chicken Kebab.. Ha.. tu lah dia kambing yang really lembut dan sangat sedap.. laling aku makan bukan main banyak lagi.. Macam mana ntah chef tu masak kambing ni sampai jadi sangat lembut dan takde pun bau kambing yang ehem-ehem tu..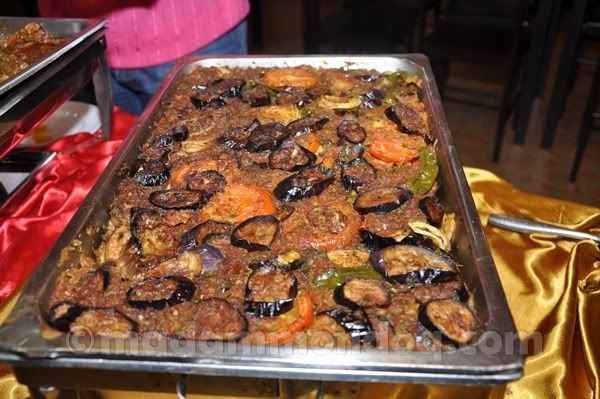 Yang ni antara kuah kari dengan terung..
 Kuah kari dengan bendi..
 Pelbagai appetizer.. salad-salad yang sedap jugak.. yang hijau tu Tabbouleh.. aku suka.. sebab dia masam-masam and berangin sikit..
 Appetizer lagi.. yang besar tu Green Salads..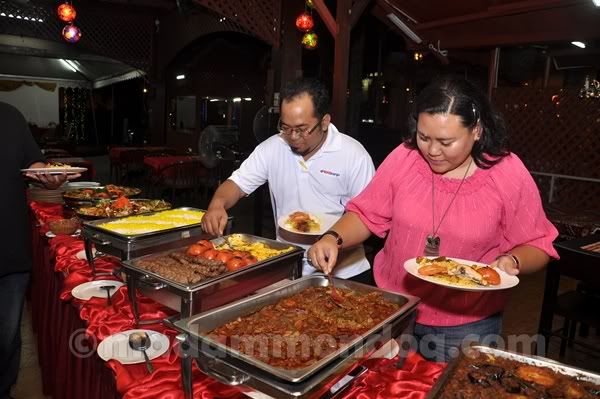 Ha.. korang nampak tak siapa yang pertama ambil makanan? Bukan main lagi Cik Lily and Food Blogger kita ni yek… haha…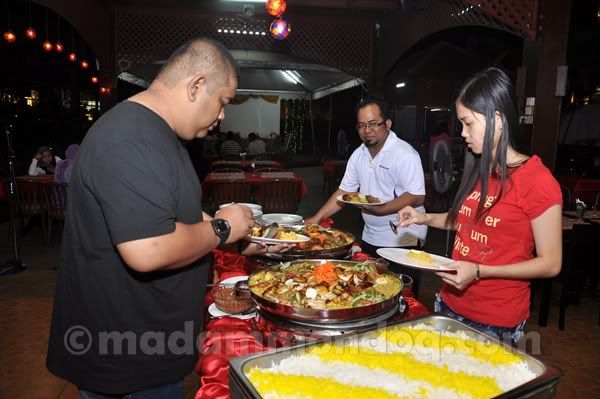 Senduk-senduk… ambil apa sahaja yang ada di depan mata…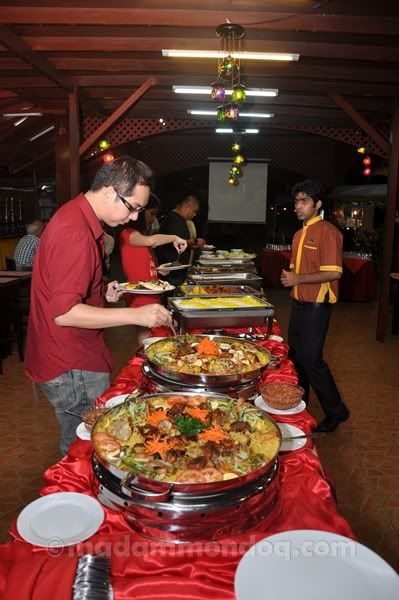 Amboi.. Isaac pun sama jugak.. dok memancing ayam yang lembut dalam nasi tu.. hehe..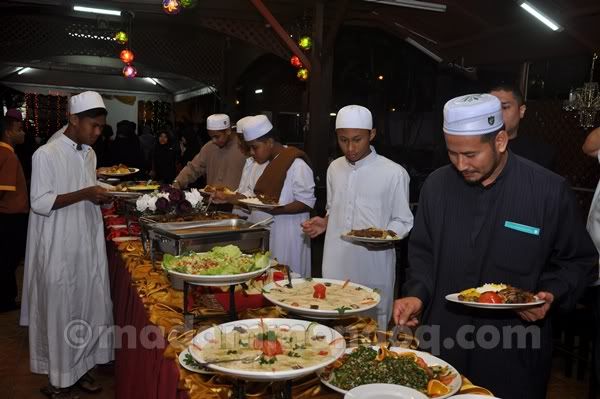 Kebetulan pulak time kitorang datang tu ada rombongan dari  Rumah Kebajikan Al Hidayah , Jalan Gurney.. SAFA RESTAURANT telah sudi menjamu diorang makan kat sini..
 Ha.. bukan main lagi adik-adik ni menyenduk makanan tu..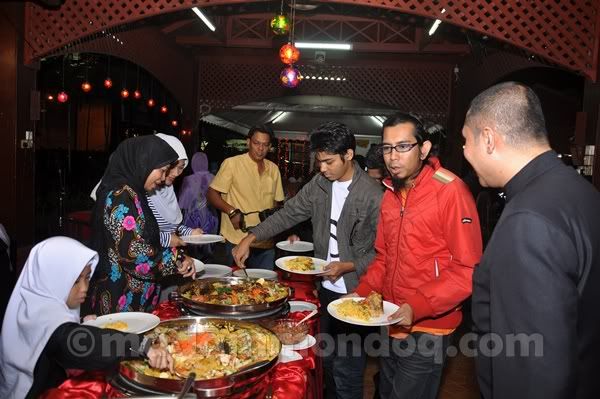 Actually SAFA RESTAURANT ni memang banyak menerima kunjungan-kunjungan dari rumah anak-anak yatim.. atau mana-mana family atau company yang nak buat gathering ramai-ramai.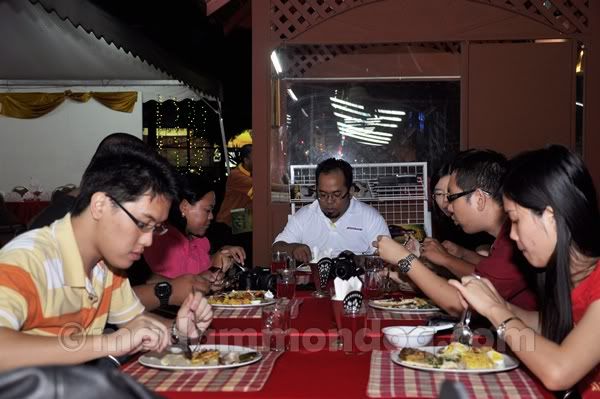 Ha.. nampak tak.. betapa khusyuknya diorang makan.. nampak sangatlah sedap sampai tak toleh kiri kanan kan… hehe…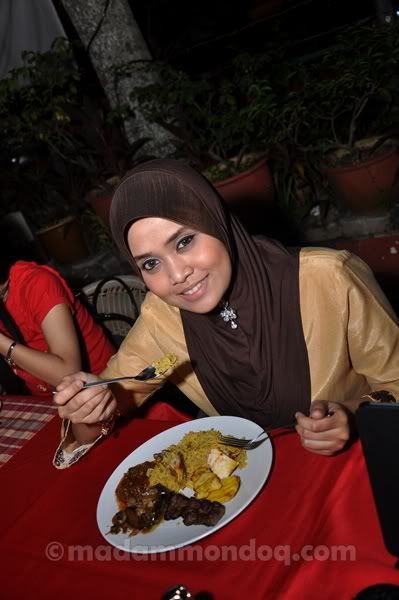 Termasuk lah aku.. jemput makan semua…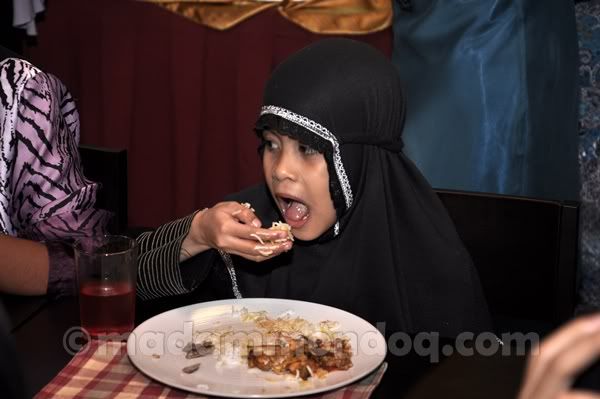 Adik ni pun sama ok! korang tak terliuq ke tengok adik ni makan.. nyummm!!!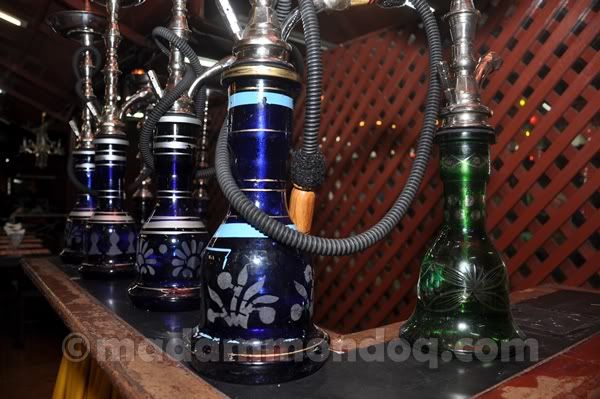 Ha.. nak layan benda ni pun boleh gak ye..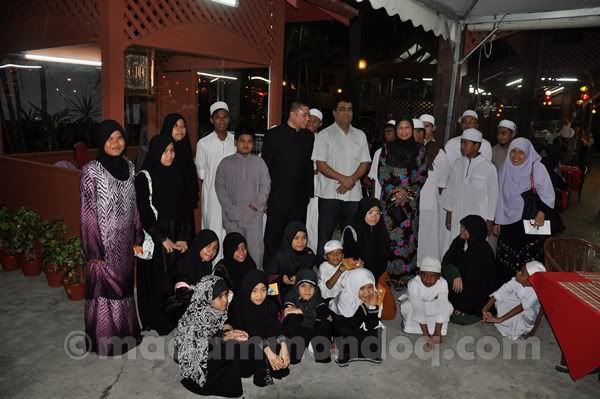 Sedang asik kitorang makan-makan.. adik-adik ni dah nak balik.. so diorang bergambar dengan pemilik restoran..
 Then.. sesi we all pulak posing… antara blogger yang hadir yang turut sama merasa kelazatan hidangan di SAFA RESTAURANT..
 We all posing dengan pemilik SAFA RESTAURANT.. En. Jaafar ni memang asal dari timur tengah.. tapi dia dah stay Malaysia hampir 20 tahun..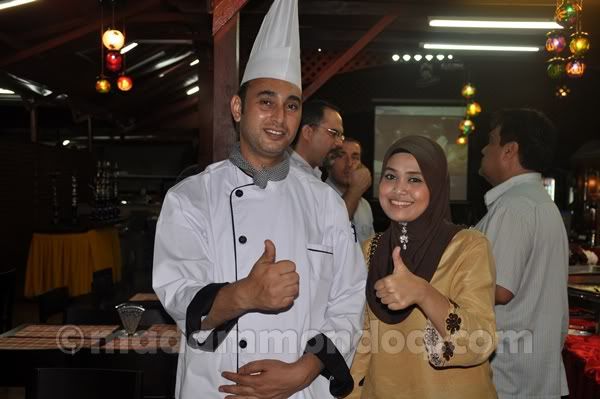 Oleh kerana makanan semua lazat.. so aku teruja lah nak pose dengan tukang masak aka chefnya jugak… Chef yang hensem ni diimport khas dari Egypt ok! Barulah ori air tangan dari timur tengah ye dok? wink!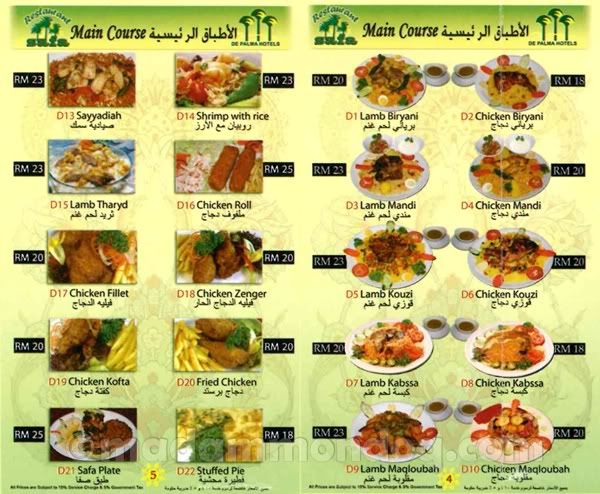 Ok.. ni antara hidangan Main Course yang ada di sini..
Yang ni pulak antara Appetizer.. macam-macam pilihan..
Actually.. ada pelbagai lagi pilihan makanan yang disediakan.. antaranya ada Iranian Dishes, Hot Dishes, Grills, Soups, Salads dan macam-macam lagi. Rasa macam nak rasa semua je.. tapi perut dah penuh.. tak larat.. Bila-bila free nanti sure aku akan datang lagi untuk cuba rasa dishes yang lain pulak. Korang pun boleh cuba makan di SAFA RESTAURANT ni kalau nak mencuba hidangan yang lazat berkrim dari timur tengah! Sure.. memang berbaloi lah..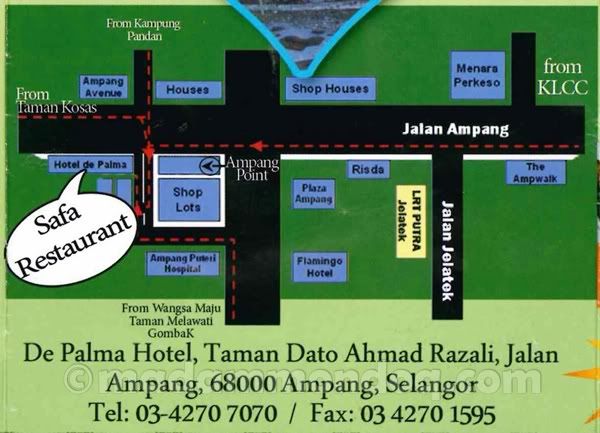 Ok.. ni details tentang SAFA RESTAURANT… boleh contact.. boleh terjah kalau dah teruja nak mencuba..
Korang pun boleh LIKE FACEBOOK SAFA RESTAURANT kalau nak tahu lebih lanjut tentang restoran ini.. Kat restoran ni ada WIFI ok.. sambil layan kambing boleh surfing-surfing.. ahakss.. and korang boleh parking dalam De Palma Hotel tu.. dun worry coz dapat 60% diskaun for parking..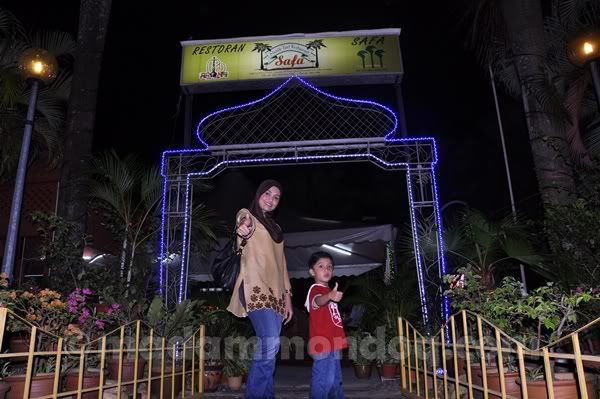 So.. kesimpulannya… Thumbs up for SAFA RESTAURANT! Wink!
HUG DEEP.. DEEP..
DONE!