Eh.. cuba teka menu restoran mana lah ni agaknya yek? Wink! tapi.. tengok menu je tak puas.. jom…
Layannn…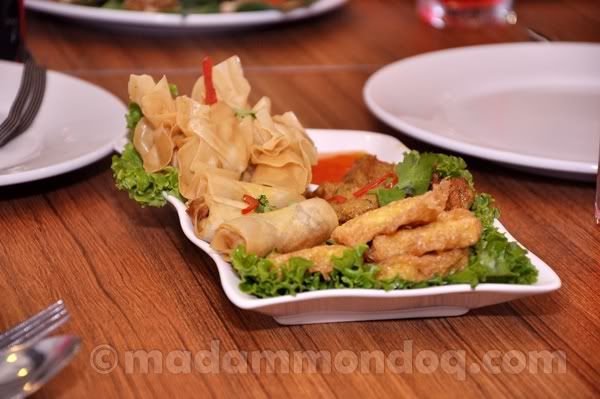 Popia goreng yang rangup.. dim sum goreng yang sedap.. dan segala adik beradik gorengan yang lazattt…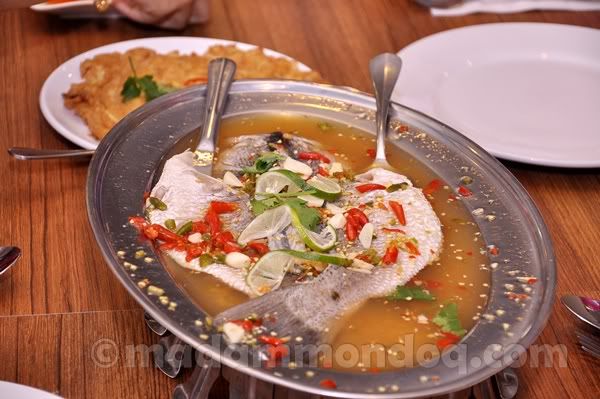 Ikan siakap yang fresh di masak steam ala-ala thai yang sweet sour.. uh.. tak terungkap kesedapannya…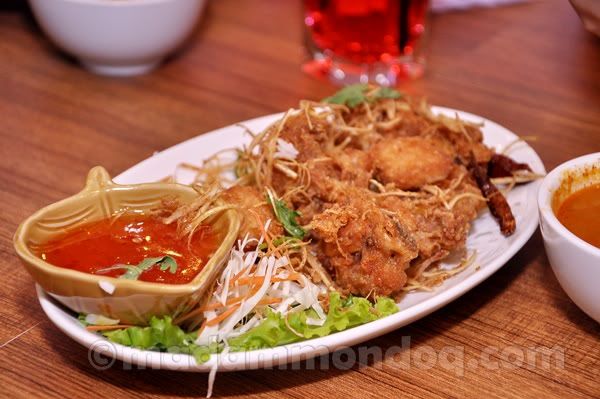 Ayam goreng rangup berserta sos thai pedas..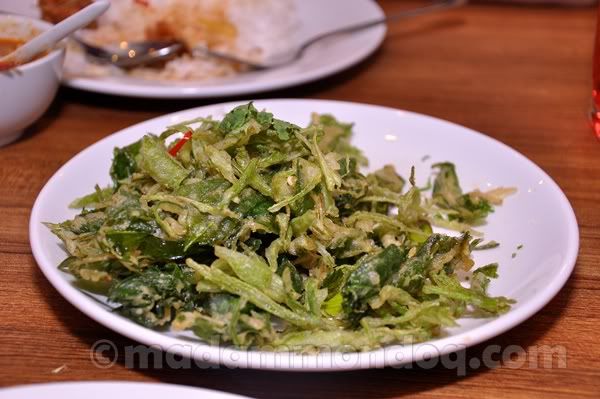 Bayam di goreng tepung.. krap.. krupp.. bila dikunyah.. sedap!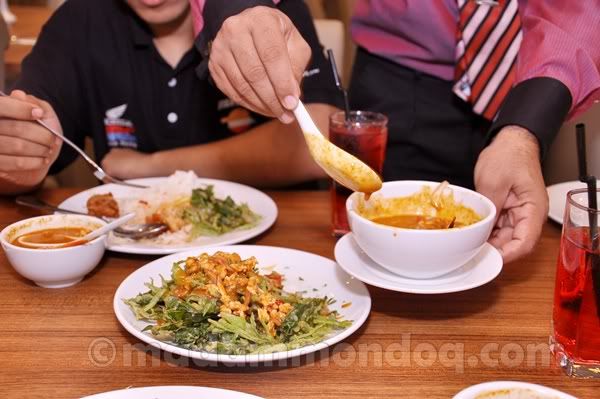 Rupanya Bayam tidak keseorangan.. ia ditemani kuah kari ala-ala tom yam sebagai peneman.. Lagi kick rasanya!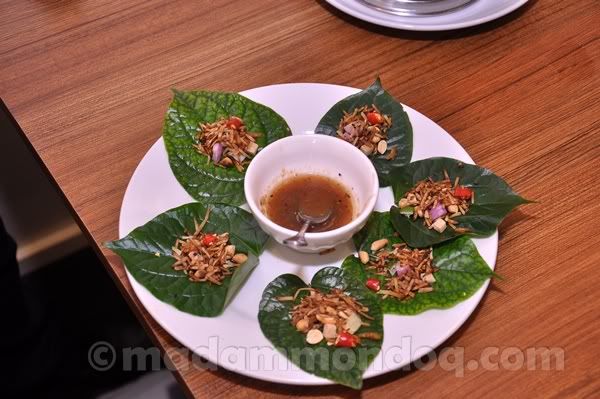 Penyeri juadah.. Daun Kadok berintikan kacang and kelapa goreng dan cili.. tuang sesudu sos penyedap then lipat-lipat daun kadok then ngap masuk mulut! kunyah-kunyah… wow!! baru terasa kehangatanya!!
Memang tak syak lagi.. juadah yang lazat dan sedap ni semua rupanya hanya ada di RESTORAN BANGKOK HOUSE!!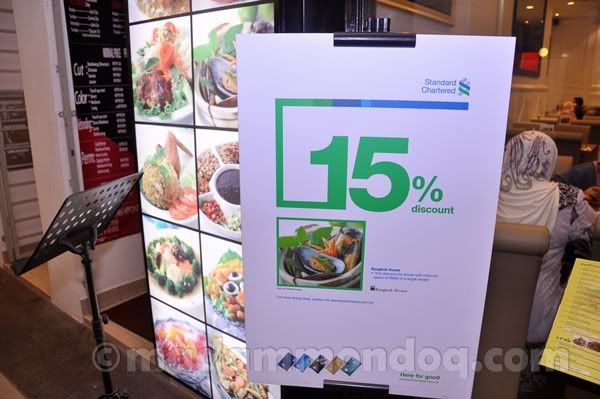 To those Standard Chartered Card members, dine with Bangkok House and get 15% discount if you spend minimum RM50 in a receipt.
Actually.. semua hidangan dan juadah yang lazat-lazat tadi telah aku hidangkan untuk para pengomen tegar aku sewaktu sesi Mingle-Mingle kitorang yang lepas. Bukan INI JE?? lauk yang aku bagi seperti yang dicanangkan oleh seorang blogger itu. Aku harap pengomen-pengomen tegar aku semua gumbiralah dengan lauk pauk yang dinikmati hari tu and thanks again for coming..
Eh.. korang yang pengomen tak tegar or silent readers or yang takde blog tu teringin tak nak rasa lauk pauk yang lazat dari Bangkok House ni??
Ha… boleh-boleh!!! korang berpeluang boleh rasa jugak. Tapi kena tunggu aku balik ke tanah air dulu lah yek.. (ceh.. berangan dok overseas bertahun lah konon.. ahak3..) Ada berita gembira dan sesuatu yang menarik menanti korang yang terliuq nak rasa lauk pauk  Bangkok House ni nanti! So… stay tune k?
HUG DEEP.. DEEP..
DONE!