Hari Sabtu yang lepas family sebelah lalingku termasuk lah aku sekali telah mengadakan Majlis Cukur Jambul..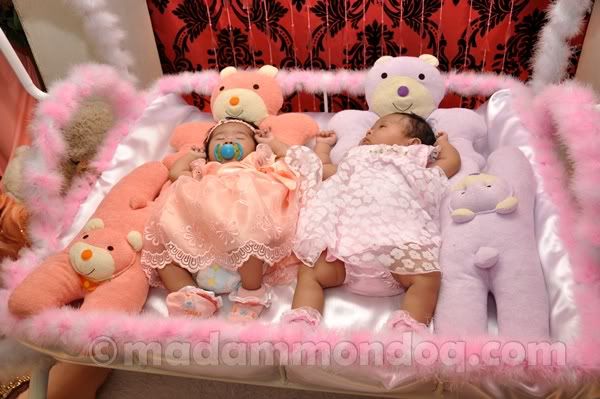 2 orang pengantin comel ni… aka anak buah aku.. Baju peace : Annur Safiyyah.. Baju pink : Nur Airis Eryna
dan juga Majlis Aqiqah anak bujang kesayangan aku ni.. Muhammad Arfan Danish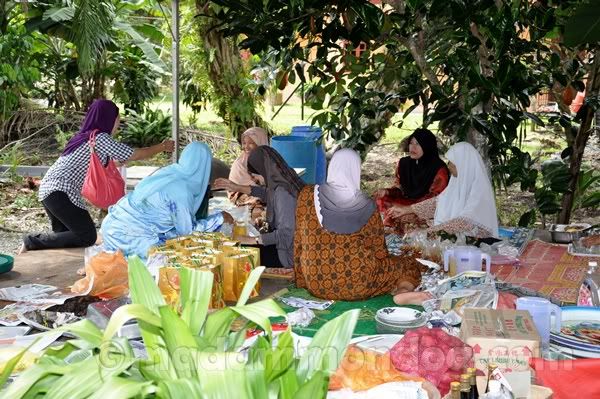 Terima kasih kepada semua saudara mara.. jiran-jiran yang bertungkus lumus sinoman (rewang) dari pagi sampailah ke petang..
 Akhirnya.. macam-macam hidangan telah disediakan kepada para tetamu yang hadir..
Majlis pun berjalan dengan lancar.. ni dua-dua mak pengantin tengah dok bersanding atas pelamin..
 Kaum-kaum ibu pun datang bacakan doa selamat dan marhaban..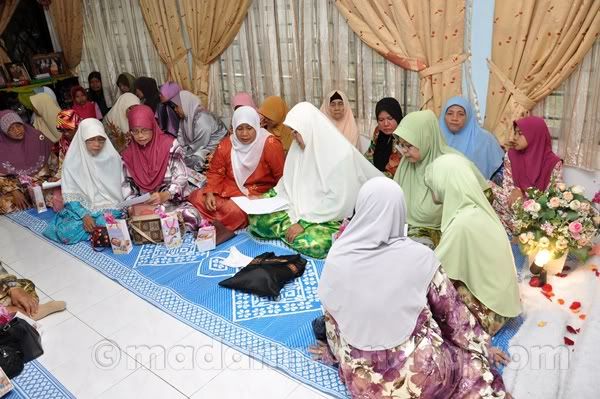 Shahdu rasanya dengar ayat-ayat yang dibaca untuk pengantin comel tu..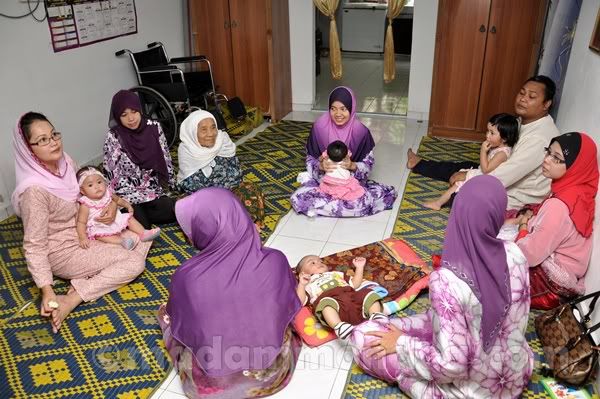 Terima kasih juga pada semua saudara mara yang turut hadir memeriahkan suasana..
 Alhamdulillah.. ramai jugak tetamu yang hadir hari tu..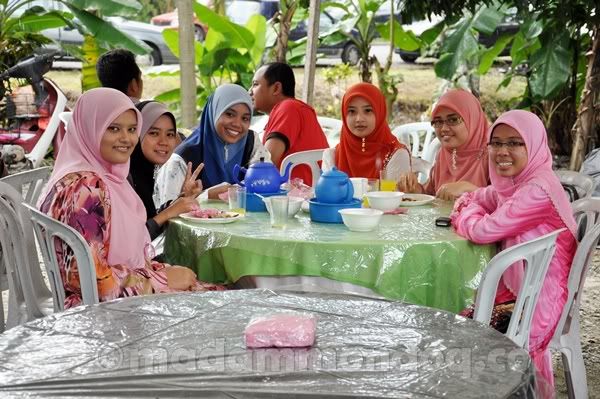 Ramai juga kawan-kawan adik iparku yang datang.. dah macam rombongan sekolah dah aku tengok.. hehe..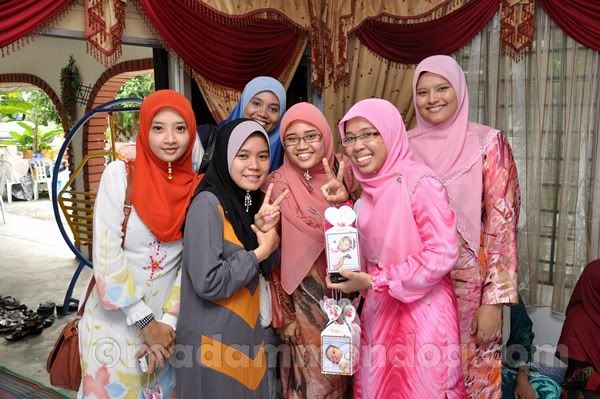 Peace.. acara posing..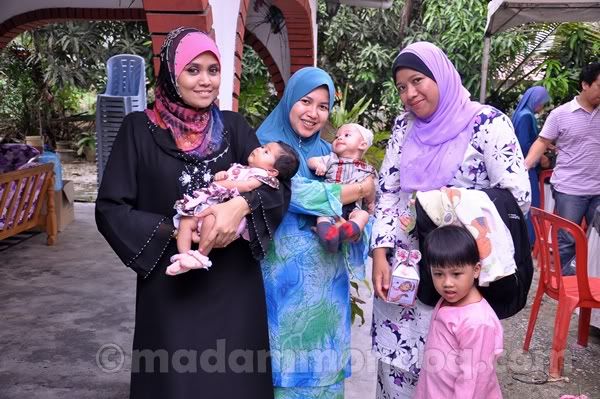 Terima kasih juga pada rakan-rakan Tee Gee yang turut hadir.. Eh.. macam Puan Ju aka Tetikusrusak je yang baju purple tu? ehe..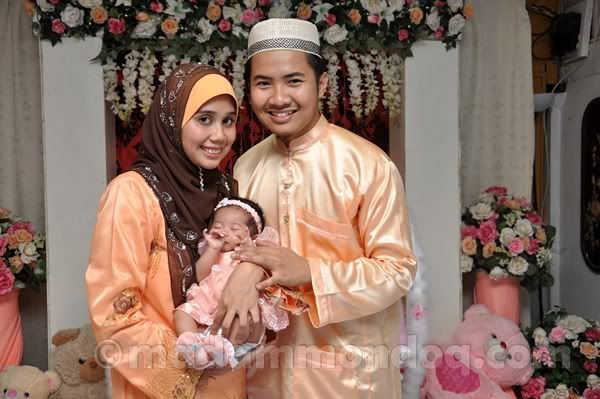 Ni mak and ayah pengantin.. aka model FRISO aku dulu tu.. ingat lagi tak korang? Dulu masa berlakon si kecik tu dalam peyot lagi.. ehe..
 Ni pulak pengantin baru… Opss… (nak jugak tu tempek gambar die kat sini.. ekeke..)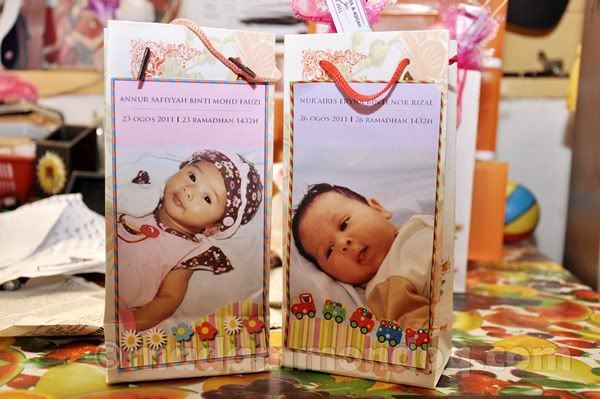 And last.. semua yang hadir dapat Goodies Bag comel ni..
Alhamdulillah.. Majlis Cukur Jambul & Aqiqah ni berjalan dengan lancar dan meriah. Terima kasih pada semua tetamu yang hadir memeriahkan majlis. Yang tak dapat hadir pun takpe.. i faham and its ok. May be kita boleh berjumpa di lain masa. Agak-agak tahun depan boleh tak buat Majlis Cukur Jambul macam ni lagi yek? ahakss….
p/s : Gambar Pelamin Baby Girl dalam entry INI  adalah pelamin si pengantin kecik time majlis ini lah. Gorjess kan pelaminnya? Ada yang berminat nak tempah ke?
DONE!